ShamanS08
Major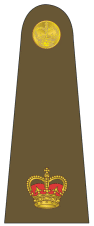 Posts

: 48


Join date

: 2011-04-15


Subject: Roles for 5vs5 Wed Oct 12, 2011 8:14 am

---

Hey

I think it's about time we finally came up with top 3 tactics.

THINK OF WHAT IS NEEDED NOT WHAT YOU LIKE! PLEASE DISCUSS AND DISAGREE THIS WILL HELP US FIGURE OUT THE BEST POSSIBLE TACTIC!

This time write the following:

A) Role (eg. Tank) - Champs you can do it with (e.g. Ammumu, Rammus and Alistar)

I will start:

A) AD carry - Gangplank, Lee Sin
B) AP carry - Xerath
C) Tank - Alistar, Malphite
uga bug
Rifleman






Posts

: 15


Join date

: 2011-09-21


Subject: Re: Roles for 5vs5 Wed Oct 12, 2011 7:21 pm

---

Support- Sona

, Soraka, Janna, Nidalee

Tank- Maokai, Leona, Galio,

Third category im not anywhere near as good with...

Tank ungler- Rammus, Amumu. Will soon also look at Olaf as a possible jungling tank.

but it fills the two roles of tank and jungler that we seem to struggle with in this team! If i am needed to tank jungle I'll likely need more practice until I'm happy lol. Don't want to go letting the team down due to my inexperience of jungling!
Lereko
Rifleman







Posts

: 3


Join date

: 2011-10-12


Subject: Re: Roles for 5vs5 Thu Oct 13, 2011 1:00 am

---
Lukapone0
Rifleman







Posts

: 3


Join date

: 2011-10-04


Subject: Re: Roles for 5vs5 Thu Oct 13, 2011 3:30 am

---

I can tank - Yorick Nasus Skarner Amumu Mudo Singed
I can ap - Annie Lux Akali and Nunu and niddale
I can AD - popy gp teemo kog maw
i can support - sokara taric
Sponsored content

Subject: Re: Roles for 5vs5

---